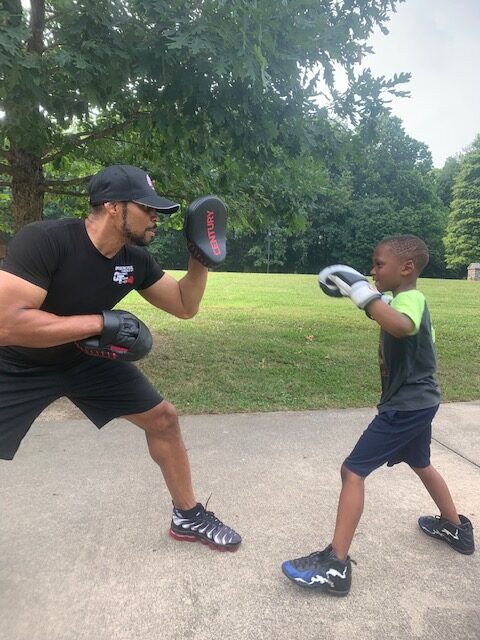 Shock a Bully is a youth Boxercise program that addresses the issues of bullying in a child's development.
Kids ages 5-13 years old can learn to work together as a team and take part in a combination of basic movement exercises and practicing fundamentals of non-contact boxing. Each class ends with a discussion of materials that focus on the negative impact bullying has on individuals from youth to adulthood.
Additionally, each quarter the Shock a Bully class either volunteers with a local public charity event or goes on an educational field trip.
Want to Sign Up?
Shock a Bully is led by a professional boxer and certified fitness instructor and focuses on the fundamentals of boxing and fitness.

Classes are every Sunday at 3:00p and are one hour. Just bring your filled-out liability/waiver form and join the class!

Classes are pre-paid at $80-100 per month, depending on the number of Sundays in that month. You must pre-pay on the last Sunday of a month for the start of the following month of classes. You can also try a drop-in class for $35 with no commitment.
Have Any Questions?
 Send us an email with the form below and Zach will get back to you to answer any questions you may have.